Deutz Unveils Two New Engine Designs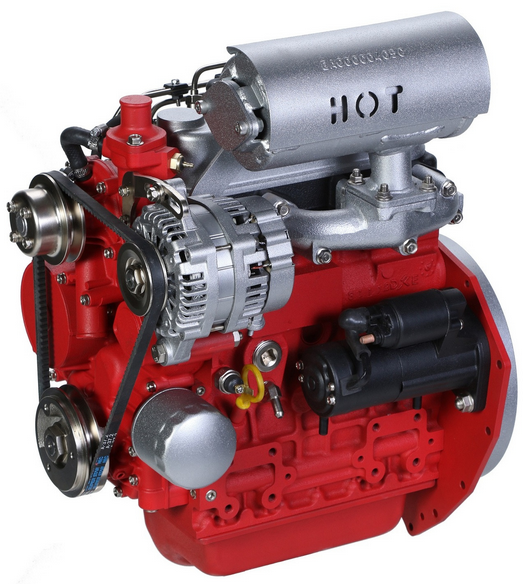 Deutz Corp has expanded their line of sub 25 hp engines by introducing two new models for aerial platforms, welders, trenching equipment and skid steers. These new engines have come into play due to Duetz partnering with Korea's Kulkje Machinery CO. Both of these companies plan to sign a long term agreement. The two new engines, the D1.2 and the D1.7 become available for instant delivery throughout the US mid 2019, already accompanied by full Deutz parts and service support. Both engines will be branded and supported under the Deutz service network.  
 
The engines are naturally aspirated, three cylinder configurations in the form of 1.2 litre and 1.7 litre displacement with output ratings of near 25 hp. The D1.2 and D1.7 can also be used with the new E-Deutz goods by providing customers with complete hybrid packages. The near future tells that more and more customers are wanting engines in this power category as they downsize to more efficient powertrains. Therefore, it was clear that these engines needed to be cost effective mechanical engines that do not breach the latest emissions legislation.  "The world of Concrete is a very important show to us for many reasons," said Steve Corley, chief sales officer for Deutz Corporation. "This show has a reputation for showcasing the very best concrete and masonry products and equipment to the many professionals who depend on them for their livelihoods, day in and day out. And, it presents us with the opportunity to demonstrate our newest engines to an international audience."
 
If you are not familiar with either company, Deutz have been supplying customised, cost-effective power to a plethora of machine types and market segments. Their nine-millionth engine was produced in 2015. Their HQ is situated in Norcross GA, whom support a product range of 25-830 hp natural gas and diesel engines. Deutz claim they are dedicated to providing power solutions from the drawing board to prototype to release. Deutz involves themselves in sales, service, parts and application engineering for the Americas. The company's work force consist of a mere 300 people.
 
Deutz also provides a value-added production facility for some of its main OEM partners, as well as an engine remanufacturing facility in Pendergrass, Georgia. Their power centres and service centres as designed to provide support both OEM and end users.  
 
Kukje Machinery have produced agricultural machinery such as tractors, harvesters, and diesel engines to over 50 different countries confirming them as one of South Korea's leading industrial companies. The last 50 years have seen Kujke's 450 strong engineering workforce as well as members from Branson Tractor, their brand name for tractors of Kujke machinery have endeavoured to produce engines with second to none technology of the highest quality to meet the needs of their consumers. The Branson tractors utilising EPA Tier 4 final and EC stage V engines from 20-74 HP have been exported to over 50 countries and won a gold level status of NAEDA for three years in a row.
 
The small diesel engines deliver an impressive amount of high torque that would usually be exclusive to models with a higher power output.  
 
These symbolise an additional option from Deutz, alongside its full-hybrid engines answering to the downsizing movement.